Class & Practica every Wednesday  and Tango Social every last Monday of the month
@  The Ocean View Hotel, 83 Grove Road  BH1 3AR ( Weds)  &  Las Iguanas, (Mon) BH2 Leisure, BH2 5DD
Teachers
Aside classes with Eduardo, we also offer opportunities for students to learn with various masters including teachers from London, Europe and Argentina.
Our regular teachers

Please note the club is now taught by local teachers with occasion guest teachers below 
Eduardo Bozzo (Argentina) - Founder
Argentine Tango Teacher, Dancer and Choreographer - (Buenos Aires, Argentina) Eduardo has been teaching and performing Tango Argentino around Europe and Latin America including, but not limited to: International Festivals in Argentina, Costa Rica, Greece and the UK.

His interests cover Tango's traditional forms, as well developing the link between Tango Argentino and other expressive arts.

He is currently based in Bristol, Cardiff, Bournemouth and Southampton. He now teaches in Bournemouth every third Monday of the month

Facundo Menendez (Argentina) 
Facundo Menéndez was born in Buenos Aires, Argentina, where he first began to be interested in different movement techniques, such as contact improvisation, and contemporary dance. 
He has been dedicated to Tango for ten years, starting out with teachers including Julio Balmaceda & Corina de la Rosa, Chicho Frumboli, Rodolfo Dinzel, Eduardo Pareja (Parejita) and Carlitos Perez; with whom he learnt the fine details of the dance, bringing his own soft, dynamic and musical style to it.
His teaching experience includes working with Gabriel Glagovsky during seminars and in the cultural collective "La Castorera" in Buenos Aires. He was also an organiser of the Glassgow Tango Festival in 2013.
His teaching style emphasizes on musicality and detail in the steps, which gives inspiration and connection to the dance and dancers.  
He is currently teaching in London and other cities in the United Kingdom and Europe. He also runs Red Room Tango, a regular tango evening in central London. 

Our local team/club organiser
Hanh Hoang (Vietnam/UK) - Organiser
Hanh started Tango life in 2005. She fell in love with the music and the improvisational nature of the dance itself the moment she stepped in the class to take the very first lesson. Since then she has attended many tango classes/workshops including private training by many masters in the U.K. & Buenos Aires inc Eduardo, Claudia Bozzo, Eduardo Capussi & Mariana Flores, Natasha Lewinger, Gustavo & Gisela Natali, Fausto Carpino & Stephanie Fesneau, Sophie Martinez and many more..
She has been an avid aficionado of the club,  supporting and organising teachers, tango events both locally and abroad, including tours to Vietnam, Buenos Aires, tango weekends in Devon and the New Forest (Avon Tyrrell); she also regularly attends tango festivals & marathons in Europe and Asia.


She is currently standing in for Eduardo running the club & teaching beginners class in Bournemouth along side with Nick Woolley, at the same time bringing guest teachers when she can to further enrich the community with expertise from the visiting teachers.
The team/club supporters
Our club is supported by many dedicated members who have invested a great amount of effort and energy to ensure the members are encouraged and supported during the learning process:  
NICK WOOLLEY: Started life with Tango Alchemy in 2006, and is now a regular local back up teacher.
RICHARD SLADE: An international DJ star who regularly DJs for us and occasionally teachs in Bournemouth.
EVA KOCSIS : 8 years in Tango, Eva is a wonderful dancer who regularly provides teaching support and guided practica.
MACARENA: Club promoter. Though relatively new, Macarena has excelled herself in Tango and is now a very accomplished dancer who travels extensively for tango events worldwide. She is the club's connection to other dance clubs not only tango but other dances.
And many more... 
Our visiting teachers
We aim, to bring the top masters from Argentina and Europe on a regular basis to add the finesse to our tango and to further connect our community to other parts of the world. 
Los Ocampo (Argentina) 
Los Ocampo are Mónica Romero and Omar Ocampo, a partnership of over 30 years made up of performing, teaching and sharing Argentine Tango and Folklore around the world. They have a rich dance background and began dancing at an early age, meeting when they were dancers in the Carlos Copes tango company in Buenos Aires and later becoming a stage couple and marrying in 1984.
Their charismatic stage presence and personalities combined with their elegant style, creativity and extensive knowledge make them hugely popular with audiences and students alike. They have performed on some of the most prestigious world stages, both with their own dance company, Tango Bravo and as part of international shows, such as: Mariano Mores; The Carlos Copes Tango Show; and Tango Pasión with the renowned Sexteto Mayor, and where they were original cast members and toured with the show for over 17 years. Los Ocampo are the directors and organisers of the annual National Argentinean Festival of Folkloric Dance, Encuentro con Los Maestros.
Read more about Los Ocampo ...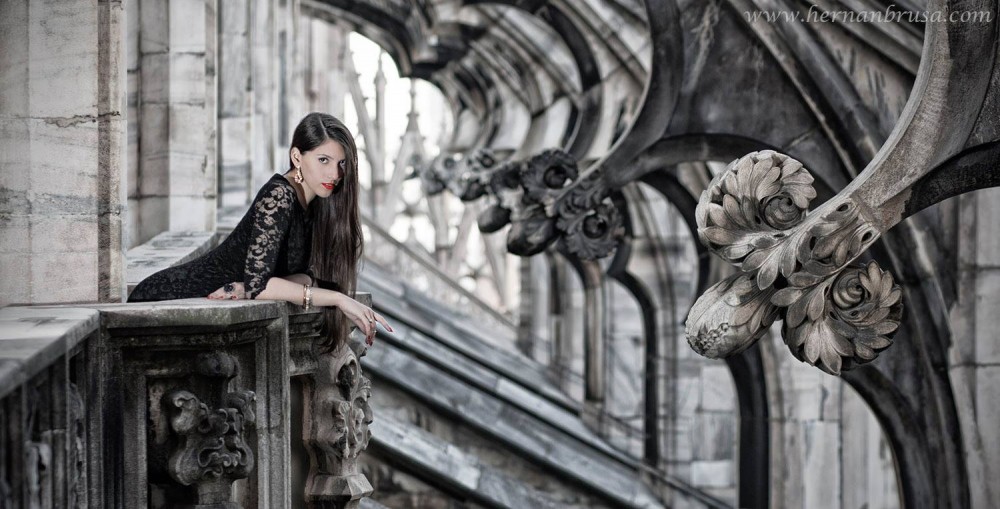 Natasha Lewinger (Argentina/Uruguay)
Natasha Lewinger has been dancing and teaching Tango around the world for more than a decade and has partnered with Pablo Rodriguez, Pancho Martinez Pey, Silvio La Via among others. She is a leading expert in Tango technique and her workshops focus on bringing expression and elegance to the dance. Natasha describes her approach to Tango as follows:    
"You could say that my energy, posture and embrace belong to the milonguero style, but I work with many elements of tango salon such as the dynamics in giros and elegance with the lines of the legs. For me the thing that prevails in dance is the connection and after the technique. The technique is very important and in fact my explanations are very technical, but all this with the premise that the feelings are above the technique and not the other way around." 
Mabel Rivero (Argentina/Germany)
Mabel is from Buenos Aires in Argentina-  where she was trained in Ballet and Tango dance and performed in many venues including the famous Café Tortorni.  She is currently based in Berlin with visits to the UK on a regular basis where she gives tango classes and seminars. 
A favourite teacher for her unique teaching style and technical details not only in the UK but worldwide. 
Her note: The music that you hear during a milonga (that is, a tango ball) is very varied, and the spatial conditions for dancing change continually. The dance floor is like a breathing organism, full of harmony and with a beauty of its own. In the world of Tango, there are different kinds of embrace, different sources of movement and different ways of changing the distance between the two dancing bodies. This distance and the spatial options are closely connected to our choreographic elements and our improvisation.
Veronica Vazquez & Damian Mechura (Argentina)
Tango  finalist in the Metropolitan Tango championship (Buenos Aires 2012) and the world Tango Champion  ( Buenos Aires 2013/14/15)
Veronica's interest in tango started early at the age of 12 when she attended Milongas with her Aunt. From that moment on in 1999, she continued her training as a dancer attending classes and workshops with different masters such as Gloria and Rodolfo Dinzel (Dinzel Studio), Sebastian Arce and Mariana Montes, Nito and Elba (Club Gricel), Gloria and Eduardo Arquimbau, Gavito and Maria Plazzaola (La Galeria del Tango) 2009. She began her professional career with well known masters as her mentors: Sebastian Achaval and Roxana Suarez, Silvio La Via, Gabriel Angio and Natalia Games. Many other dancers and teachers contributed to her technique and understanding of tango as a language and helped to build her teaching methodology.
Since his first encounter with Tango, twelve years ago, Damian developed a constant and growing interest in this popular dance and culture. During the first years, with a scholarship at Tango Brujo School, Damian studied with numerous teachers and masters of this school, and acquired from them the tools and technique to develop his own dance.
His eagerness for learning led him to look for the roots of this dance. In this way, he met Carlos Perez, who would become one of the strongest influences on him. Later he continued his training with other masters he admired, Pancho Martinez Pey, Ruben y Sabrina Veliz, Gabriel Angio y Natalia Games, among many others.

In 2011, he won the Tango Salon Championship of La Plata, which triggered his career as a professional. He has performed in most of the best known milongas in Bs. As, such as Sunderland, La Baldosa, Fruto Dulce, etc., as well as in many milongas in Europe. Damian and Veronica now travel and teach in many tango schools and festivals across South America, Europe and the US.


Sophie Martinez (France/Spain)
Sophie studied classical dance as a child, later experimenting with contemporary, African, flamenco and oriental. After studying at art school, she moved on to classical singing; and in 1997, she discovered the world of tango. She explored possibilities of body movement using other disciplines, such as Chi gung, developing the relationship between physical, emotional, creative and spiritual experiences. Using the understanding gained from these different sources, she continues to enrich her knowledge of tango.

She moved to Argentina to perfect her dance, working with teachers such as Gavito, Hernán Obispo, Mario Bournissen, los Dinzel, Gustavo Naveira and Giselle Anne, Patricia Carrasco, Graciela Gonzales, and Gabriel Glagovsky.


In her pedagogic work, she combines the elements and movements of various styles, including tango nuevo, but without losing the traditional essence of the dance.


In Seville, where she currently lives, she provides regular weekly tango classes for beginner, intermediate and advanced students. However, she has become an established international teacher, giving courses, seminars and performances in England, Germany, France and Spain. In 2002, she participated as a professor at the annual Festival of Tango in Buenos Aires where she has also appeared as a guest teacher at the 'Viejo Correo' milonga.
Cristian Petitto (Argentina)
As soon as Cristian started to dance Tango he fell in love with the music and the dance of his home country, Argentina. 
He started teaching Tango in 2010 in London, and held group lessons at various locations including Imperial College, Notting Hill Art Centre, the Troubadour Gallery, Milonga 8, The Dome, Tango Terra, Carablanca, Pavadita, Tango South London and the Royal Academy of Dramatic Art (RADA). He has also taught around the UK including Milonga Pasional by Tangueando Net in Cambridge; Milonga Caminito in Oxford; Reading Tango Club in Reading; Tango Ffs in Fleet and Kijutango in Brighton. Cristian has also taught in Buenos Aires, Italy, Denmark, Spain and Hong Kong